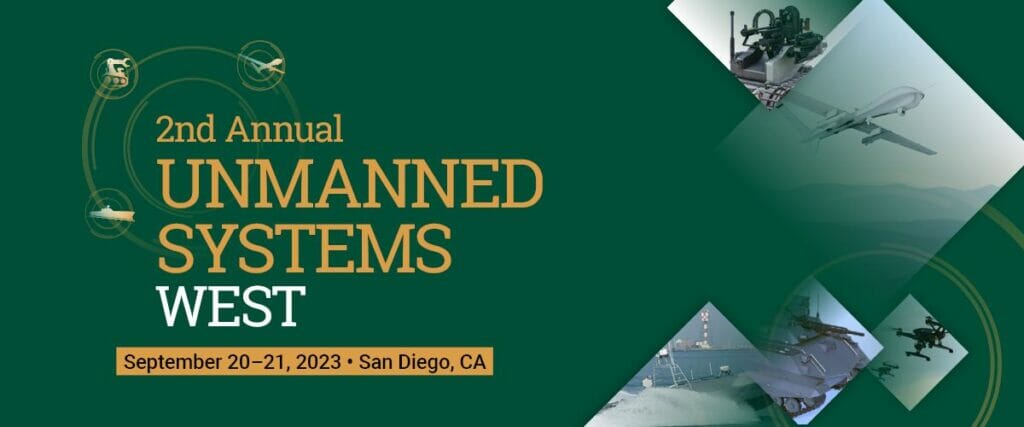 American Conference Institute
An International Forum for Capability Advancement and Collaboration UAS-UDV-USV-UUV-Robotics
In an era of rapid technological advancement, the military has always been at the forefront of innovation. One part of this progress has been the integration of unmanned systems into multi-domain operations. These cutting-edge UxS capabilities, which include drones, autonomous vehicles (Undersea/Surface/Ground), and robotic systems, all have the potential to revolutionize how armed forces operate on the battlefield.
If you want to learn more on the latest developments, and the future of multi domain warfare, then join ACI's 2nd Annual Unmanned Systems West being held this September 20-21 in San Diego.
This incredible program will help attendees:
Gain invaluable insights into the tactical advantages unmanned systems offer to modern defense and security operations
Discover how unmanned systems are enhancing intelligence, surveillance, and reconnaissance (ISR) capabilities
Explore how UxS enables real-time situational awareness and informed decision-making in complex multi-domain operational environments.
Acquire the knowledge and awareness essential to negotiate the complexity of the modern battlefield, as well as discuss innovative defense strategies.
Examine the cutting-edge capabilities and tactical advantages UxS offers to DoD support operations.
Come and network with military/government and industry experts to explore the diverse applications of unmanned systems in intelligence gathering, logistics, and even combat scenarios.
With geopolitical dynamics constantly shifting, attending this event will help equip you with the knowledge and awareness necessary to navigate the complexities of the modern battlefield, shape defense strategies, and contribute to the future of national security.
Sampling of Topics the summit will Cover Include:
Redefining the Autonomy Battlespace: Connective Tissue for Mission Autonomy
Future Tactical UAS (FTUAS) Platforms, Payloads & State of the Art Emerging ISR Capabilities
Air Force UAS applications for Adversary Air (ADAIR-UX)
NATO Maritime Unmanned Systems (MUS), A Multinational Effort
Emerging Unmanned Aviation and Navy Strike Weapons Capabilities
Unmanned Underwater & Surface Vehicles Emerging Capabilities
UAS Manned/Unmanned Teaming (MUM-T)
Unmanned Systems Multi-Domain DT&E Strategies Needs & Requirements
And much more!
Learn more here: https://www.americanconference.com/unmanned-systems-west/
* No Federal Endorsement Implied