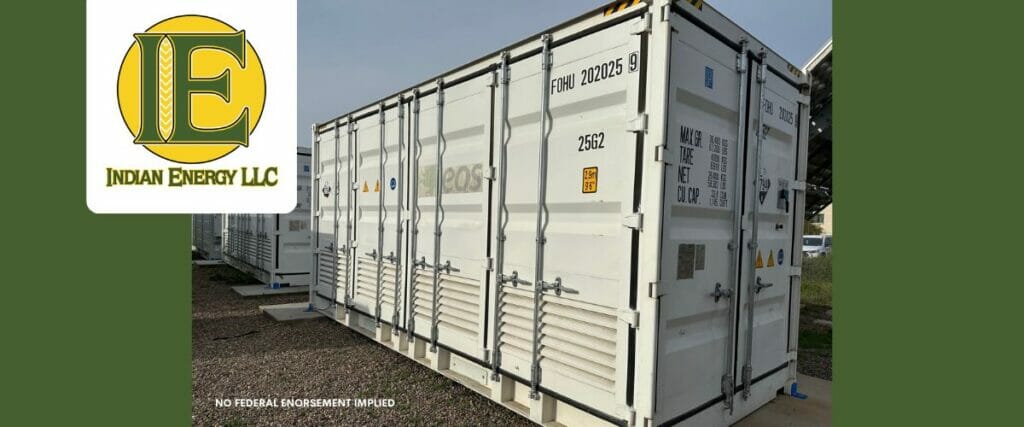 "Improvise, adapt, and overcome."
Indian Energy's microgrid solutions for the US Marine Corps do just that, as energy sovereignty helps MCAS Miramar sustain flight line operations. Indian Energy is a 100% Native-Owned microgrid developer and integration firm with a vision to unify Tribal Nations and support the Department of Defense in achieving energy sovereignty while incorporating flexibility and resiliency to provide a more individualized power solution for a growing decentralized grid.
Indian Energy approaches all projects with a 'Crawl, Walk, Run, Soar' mentality, which focuses on the big picture, yet starts small to allow for adaptations to the program based on dynamic risks and evolving opportunities. Indian Energy works to provide fine-tuned engineering solutions with technical and financial programs that works for its customers' unique goals. Our team of highly qualified engineers and developers analyze load profiles and evaluate technology options to identify a plug and play infrastructural approach.
Indian Energy and the Department of Defense
Strategically partnered with the Department of Defense, tribes, and the California Energy Commission, Indian Energy has begun to finalize, deploy, and rapidly scale long duration energy storage microgrids. The Indian Energy Group is our vertically integrated suite of companies that work together to develop, build, operate and maintain energy infrastructure. The Indian Energy Group of companies take a triple bottom line approach that goes beyond conventional business success metrics and not only helps keep our country safe, but also supports security for health care, economic growth, restoration of socioeconomic equity, community well-being, environmental sustainability, and business continuity. Maada'oozh, LLC is part of the Indian Energy Group of companies and is our Native-Owned distribution, logistics, and maintenance company that provides energy services to Native American Tribes and the Department of Defense seeking sustainable energy solutions. Maada'oozh works with manufacturers and vendors that support Buy America and source raw materials and components from sustainable sources.
The Viejas Enterprise Microgrid Project, a 15MW carport solar PV and 60MWh of long duration energy storage, is a prime example of Indian Energy supporting tribes taking action and embracing energy sovereignty within Indian Country. The Marine Corps Base Camp Pendleton Microgrid Project is also mature project underway that will ensure critical military facilities remain in full operation during grid outages, cybersecurity breaches, and military exercises. Indian Energy, in partnership with the California Energy Commission and NAVFAC, have also created a rapid integration commercialization unit (RICU) test bed at MCAS Miramar for emerging non-lithium long duration energy storage technologies to be tested, verified, and certified to support the implementation of reliable scalable microgrids.
Indian Energy at the Innovation and Tech Expo
Indian Energy's interactive and experiential booth at America's Air Show on Marine Corps Air Station Miramar will have a live demonstration of our customizable mobile microgrid trailers. They will be providing power to the entire Innovation and Tech Expo so that not a single watt of power is pulled from the local grid for the duration of the show. They will also be showcasing how they can provide electricity and water as well as a variety of equipment options from welding and plasma cutting to air compressors and tooling for in-field operations!
*No Federal Endorsement Implied